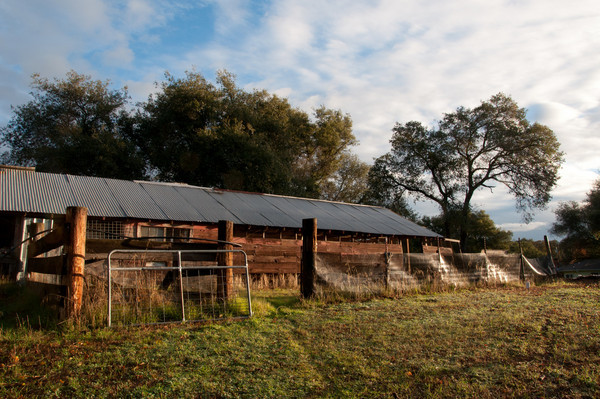 I know, I know, I'm choosing to replace one kind of work with another when I should be resting.  But really, a sabbatical is about taking a break and although I'll be working on the farm, it's still a break from my office job.  Sometimes I feel so cooped up in my office that I take breaks in the flower shop next door to pretend that I'm outside enjoying nature (not to mention, they have a cat in their shop so the combination of petting the cat while surrounded by flowers can really lower my blood pressure on a stressful day!)
Anyhow – farm work is a big part my plans over the next month so here's my first To-Do List:
1. Finish lavender planting – Because of the cool, damp spring we've had, not all of our plants are ready to go on schedule so we'll be receiving a few more shipments in the coming weeks.  This will all need to get in the ground quickly when it does arrive.
2. Tinker with drip irrigation – We've been installing drip irrigation to our two lavender fields and in the first few weeks after planting, we'll need to turn it on, make sure it works properly, make adjustments and generally ensure that the plants are getting the appropriate water.  Lavender requires very little water once established, but we're still in the "getting established" phase.
3. Organize a "farm sale" - Like a yard sale….on a farm.  Because the property hasn't been used much in the past decade, it's collected quite a bit of stuff during that time.  From tools to building supplies to old bicycles, there's a little bit of everything in three different storage buildings.  It's going to take some time to sort into keep, sell or trash piles before actually holding the sale later in the month.  Maybe we should call American Pickers….
4. Get the summer garden planted – We are way behind on this already!  Because all of our attention has been focused on the field prep for lavender, we have not had time to fix the fence to keep the deer out of the garden and there's no sense planting if it just becomes a deer buffet.  So we need to fix the fence and get some plants in the ground!
5. The Business Plan – Although it sounds like fantastic fun to be lavender and bee farmers, we do need to figure out how to make a few bucks with this endeavor.  There's so many things we can do with lavender (and honey) but we need to start penciling out some different options.  Fresh flowers at the farmers market? Dried for crafts? Herb blends, soap, lotions, candles??  The list is long and we need to start somewhere so I plan to spend some time working on our future plans.
Well, as it turns out, that sounds like enough to keep me busy for more than a month!  Luckily, for the first week, Dennis will be on vacation too so there will be two of us working on this list.
Tomorrow's post:  special projects…..