I went a little crazy making gifts for the holidays this year.  What's worse is that I only decided that I was going to make everything about six weeks ago so on top of work parties, family parties, and the typical holiday chaos, I was sewing and crafting in every spare moment.  Next year, I will definitely start sooner.
Now that the tinsel has settled though, I thought I would share a few of my projects that were big hits with family and friends.  Of course, I picked projects that included lavender wherever possible.  One of the simplest projects I made were hard lotion bars.  I've seen these at the beekeeping store over the past year and thought they were a great idea – all natural products in a solid bar form that softens when held in your warm hands.  It can also be used on chapped lips, cracked heels or rough elbows.
I looked online for recipes and there are quite a few out there – some simpler than others – but I settled on this one from KindaCrunchyKate – and followed it to a T.  Beeswax, cocoa butter, shea butter, jojoba oil, coconut oil and olive oil are melted in a double boiler, with lavender essential oil added at the end.  I poured the mixture into a variety of molds – from cute beehive shaped ones to basic muffin tins, let cool for only a few minutes and popped them out into metal tins for gift giving.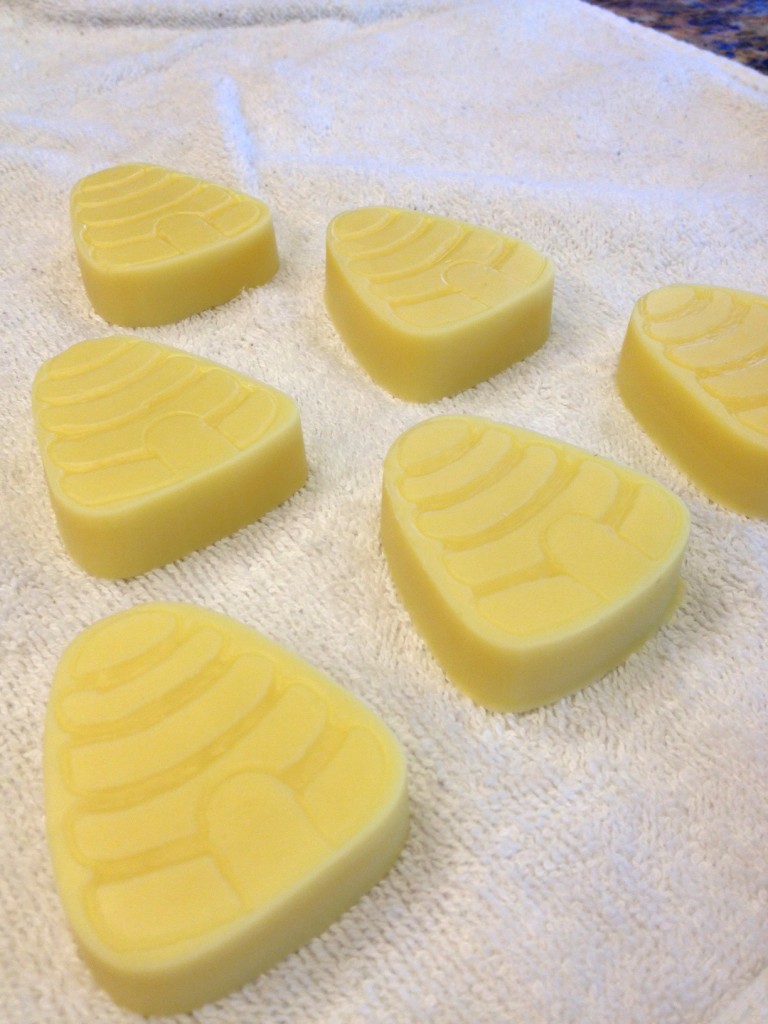 The bars have a delicious scent – a little bit cocoa, a little bit lavender – and work perfectly!  I've put one on my nightstand in a small dish to put on my hands and lips before bed each night and the rest of them went out as gifts to my coworkers, family and friends.  For the gifts, I even found these printable labels from A Sonoma Garden.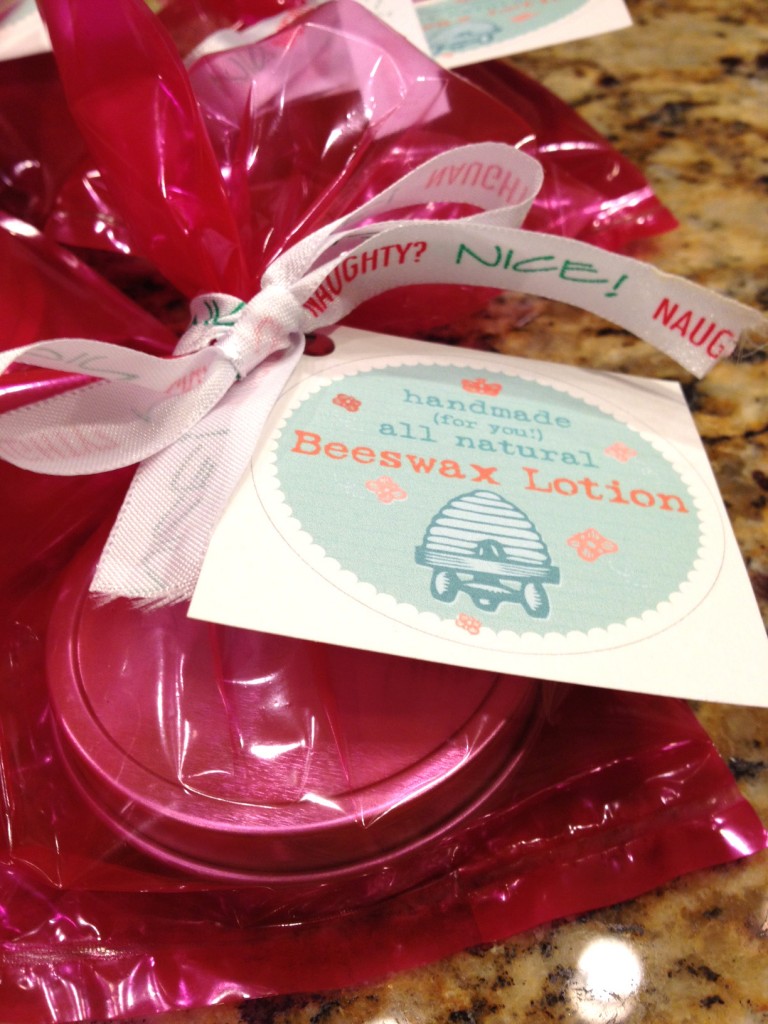 I will definitely be making more of these in the future – hopefully from Lamm Farm beeswax and lavender next winter!