Whether we're ready for it or not, winter is slowly fading to spring.  Not like there's been much of a change in terms of the weather.  Most of January was sunny with highs in the 60's and, come to think of it, so was December.  We've seen just a bit more rain in February but the weather has still been mild and we've entered a stretch of 70 degree temps this week.  Regardless, there are still ways to mark the seasons' change, most notably the almond bloom.
Almonds bloom in February every year, but with the bloom also seems to come the wind and the rain making it difficult for bees to do any pollinating before the blooms are knocked from the trees. So, if you were smart (or could expertly forecast the weather months in advance) you bought almond futures last year because this is looking to be a fantastic year for almond growers!  Along with the almonds, there is sign of new life all over the farm with buds and sprouts and flowers popping up everywhere.
Here's a little tour of what's popping up at the farm this week: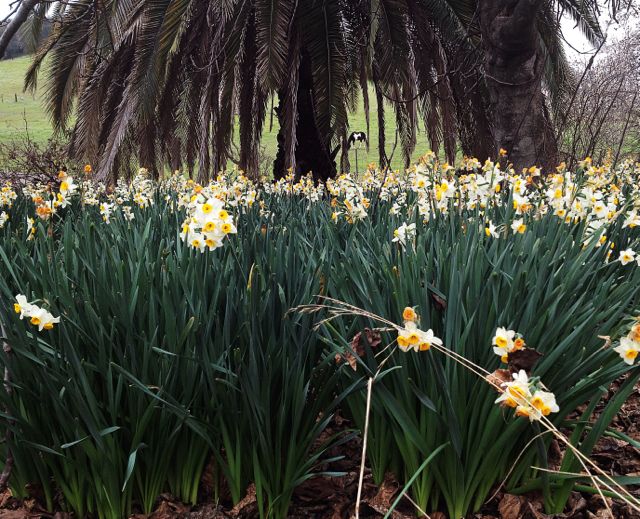 The narcissus always start blooming in late December or early January and will be gone soon, but they brighten the front yard when nothing else is blooming.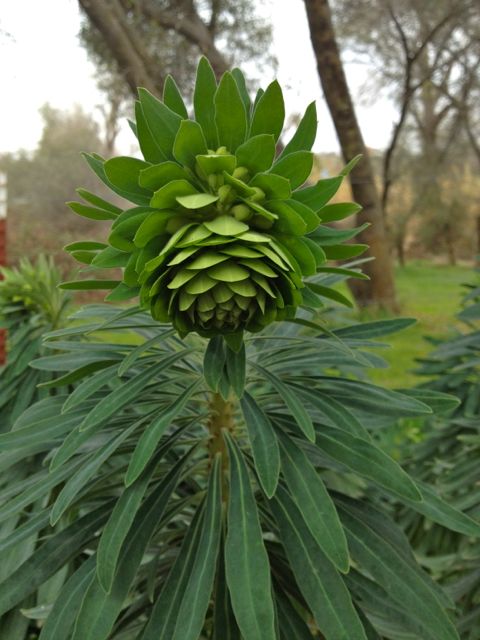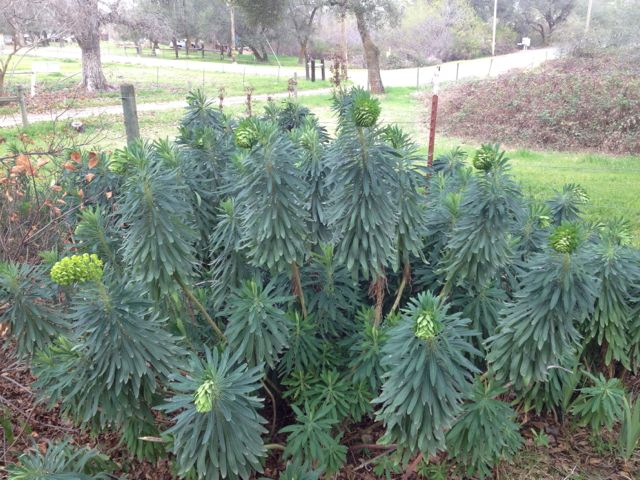 The euphorbia is just beginning to bloom and looks like a creature from outer space.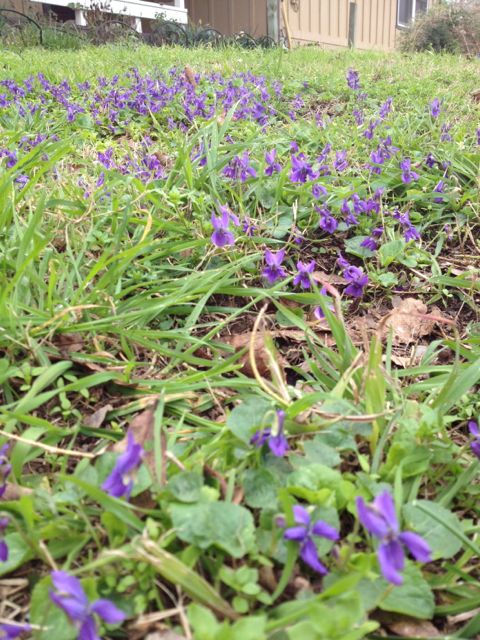 Also in the front yard are these pretty little old-fashioned violets.  My mom remembers that they've been there as long as they've lived there but that she hasn't seen them for a few years.  Maybe they, too like the dry weather?

It wouldn't be spring without the daffodils and these are the first ones to poke up out of the ground.
A perfect almond bloom.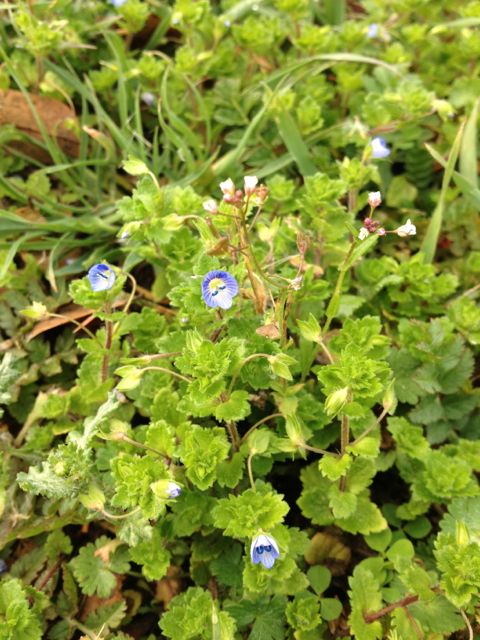 Heading out to the pasture, these little native flowers are beginning to bloom everywhere.  I was thinking they were Baby Blue Eyes, but the foliage doesn't look right.  Anyone know what it is?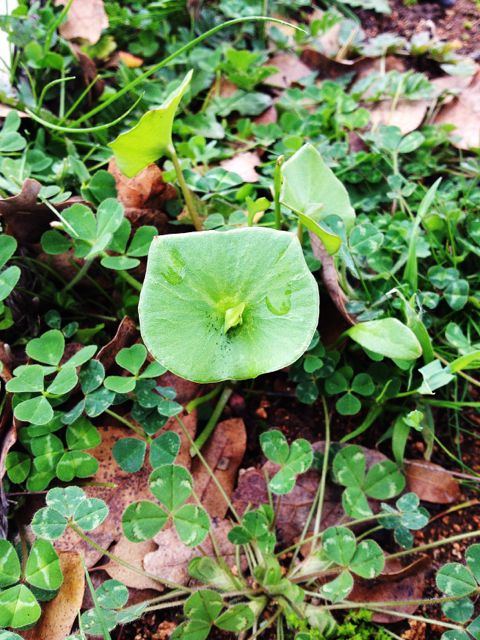 Also popping up this time of year is the Miner's Lettuce – another native here and said to be named because the miners during the gold rush would eat it to get their Vitamin C to prevent scurvy.  You can add it to salads and eat it raw or steam it, although I never have tried it.
Oh, we did some work this weekend too!  The metal building is going up (a little slower than we would have hoped).  We managed to get two levels done in two days.  Hopefully we can get it finished this weekend.  And then, we move on to the big barn….