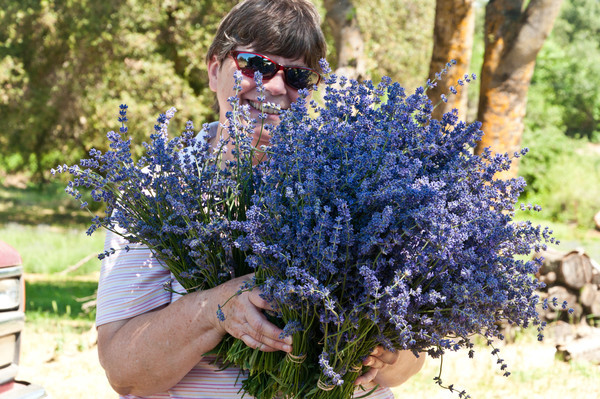 After a year and a half of moving dirt, planting, nearly constant weeding, demolition and construction, it feels like we're finally able to stand out in the field, look around and see the fruits of our labor.  The lavender is blooming and it looks (and smells) heavenly.  We still have tons of work to do, but we'd like to take this opportunity to pause and invite you to join us for an Open House on Sunday, June 10th.
We'll share our lavender lemonade and baked goods (and the recipes) and have our lavender hard lotion bars available for purchase, along with fresh and dried bouquets of Folgate, Grosso and Hidcote.  If you prefer, you can walk through the fragrant rows and cut your own bouquet, while watching the happy honeybees hard at work making lavender honey.
Feel free to bring a picnic lunch. Seating is limited so you might want to bring your own blanket or folding chair.
Here are all of the important details:
Cut Your Own Lavender at The Lamm Farm
Sunday, June 10th
10am – 2pm
2700 Gage Lane, Lincoln
Please RSVP on our Facebook page